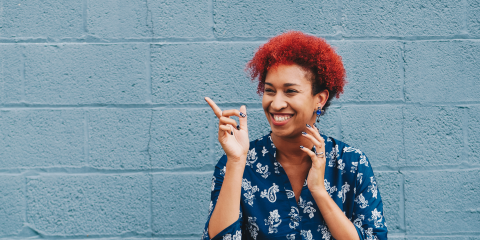 Discover Lola, the sophisticated questionnaire for career choices
Explore your passion

Thinking about the next step in your career? Perhaps it's time to get started. With the tool professionals use. Let Lola help you find out what your real passion is.

Interest measurement

Are you a career advice professional? Do you want to be an efficient and effective consultant? Please meet Lola. She's refined, she's based on solid science and she's a time-saver.

No employee left behind

Are you working in corporate HR? Want to get the most out of your human capital without leaving people behind? Get to know our evidence based, state of the art new tool.
Your reasons for using Lola
Refined measurement of interests

Using a system is good. Using a system that provides feedback on 24 different measures is better.

Change Indicator

Is there a real sense of urgency? Or more of a vague idea that something is not quite right in your career? The Change Indicator quantifies your need for change.

Science meets real life

The authors of Lola have a solid background in scienfitic research and decades of experience in counseling real people with real problems.

Thought provoking report

Our feedback is detailed, thorough and makes you think about the underlying reasons for doing what you do and how you do it. Self-knowlegde is the key for change.

Flexibility

It's a flexible instrument that can be used in different settings. Individual use, professional use in consulting or counseling or strategic use like in developing HR policy.

Our secret ingredient

Lola knows the difference between passive preferences (like watching sports) and more consequential interests (like running 5k each week). We can't reveal exactly how it works, but it provides quality output.
Birds of a feather
Work environments and workers tend to select each other over time. People gravitate toward others with the same kind of preferences and attitudes. That's how our small international team started the development of Lola. We all like people, we all like psychology and we all like having fun while we're working.
By the way, we also love to spend ridiculous amounts of time on details, to improve on something that's already quite good. That's a little weird. But you know, if it's worth doing, it's worth over-doing. Click on the buttons to meet our team.